Top 5g Companies to Invest in India :- The fifth generation is the latest development in long-term mobile (LTE) mobile networks. While 4G has been a great advancement, allowing people to stream music and video on the go, 5G is designed to connect more types of devices than smartphones and offers much higher speed and power. It is the effort of the government in our country that 5G should be rolled out in the country as soon as possible, so that the country can move forward rapidly and the people of our country can get good facilities.
Fifth Generation or 5G telecom services will be launched in selected cities in India by 2022. Cities planned to receive 5G services by 2022 include Gurugram, Bangalore, Kolkata, Mumbai, and other metropolitan City and non metro cities. Almost all the companies of our country have launched many smartphones in India this year which include 5G support.
Top 5g Companies You Can invest in India
| SL NO | COMPANY NAME | MARKET CAP |
| --- | --- | --- |
| 1 | Bharti Airtel | 399387 Cr. |
| 2 | HFCL Ltd | 9987 Cr. |
| 3 | Vodafone Idea | 28679 Cr. |
| 4 | ITI Ltd | 8943 Cr. |
| 5 | Tejas Networks | 4352 Cr. |
| 6 | Sterlite Technologies | 7394 Cr. |
Top 5g Companies to Invest in India
Top 5g Companies You Can invest in India
1. Bharti Airtel :- The company is primarily involved in the provision of telecommunications services in India. The company provides telecom services under wireless line and fixed line technology, long-distance national and international communications and Digital TV; and complete integrated telecom solutions for business customers. All these services are performed under an integrated type of 'airtel'. The company also owns Tower Infrastructure which deals with telecom operations through its subsidiary and corporate business.
The company is a leading global telecommunications company operating in Asian and African countries. The company is ranked among the top 3 mobile service providers in the world in terms of subscribers. The company's product offerings include 2G, 3G and 4G wireless services, mobile commerce, fixed line services, high-speed home broadband, DTH, enterprise services including national and international services to carriers. Elsewhere, it provides 2G, 3G, 4G wireless and mobile commercial services. Therefore, Bharti Airtel will be the first Company in any investor portfolio as it tries to invest in 5g Companies in India. The Market Cap of Bharti Airtel is 399387Cr.
Also read :- Penny Stocks india below 1 rupee
2. HFCL Ltd :- The second number on our list is the top 5g company  is HFCL Limited (formerly known as Himachal Futuristic Communications Limited), founded in 1987, is a leading technology enterprise that connects the world with fully integrated network communication solutions and specialized services. It empowers innovative innovation, strives to develop new technologies and products of the next generation that are limited worldwide and cost effective. The research and development activities are led by its two Center for Excellence (CoEs) in Gurgaon and Bengaluru, supported by R&D Houses for Investment and Participants from various parts of India and overseas.
HFCL is a multidisciplinary communications infrastructure with active interest that includes communication infrastructure development, system integration, and production and provision of state-of-the-art communication equipment, Optic Fiber and Optic Fiber Cable (OFC).
Also read :- Best Monopoly stocks in India
3. Vodafone Idea :- It is one of the leading telecom service provider in India. The company provides pan India Voice and Data services across all 2G, 3G and 4G platforms. With a large spectrum portfolio to support the growing demand for data and voice, the company is committed to delivering exciting customer satisfaction and contributing to the creation of " Digital India " truly empowering millions of citizens to connect and build a better future. The company is developing infrastructure to introduce new and more sophisticated technologies, enabling store and business customers to prepare for the future with new offerings, easily accessible through the digital channels ecosystem and full presence.
The company is involved in the Mobility and Long Distance services business, trading handsets and data cards. Provides voice, data, business services and other additional services (VAS), including short messaging services, digital services, Iot etc.
Also read :- Most Active Shares Below Rs.20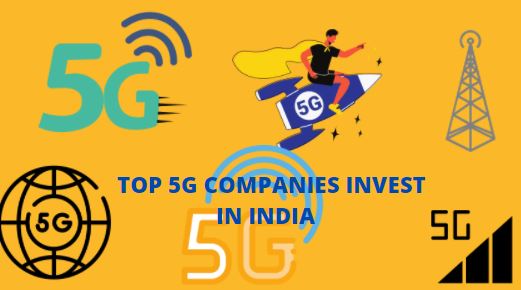 4. ITI Ltd :- ITI Limited is a government enterprise operating in the communications technology sector that was established as a departmental industry in 1948. The company has a wide range of products including manufactured products such as Gigabit Passive Optical Network (GPON), Managed Leased Line Network (MLLN) products, Stand. Alone Signaling Transfer Point (SSTP), Wi-Fi Access Point, Radio Modem, SMPS, Set Top Box, Protective Products such as Multi-Power Encryption Units, Multiple Encryption Units (BEU), Privacy Devices End-of-Term (TESD), Passive infrastructure products such as Optical Fiber Cable, HDPE duct, Antenna, various products such as smart power meters, smart cards, solar panels, small personal computers.
In addition to providing telecom turnkey solutions and customized support, ITI has a Network System Unit dedicated to making turnkey projects for the installation and use of telecommunications networks. The company's main motive is to develop and invest in technology, through the acquisition of technology from strategic partners with a special focus on the growing industry. The company operates a data center in Bengaluru and is currently expanding its portfolio to provide cloud-based services to government agencies / departments, banks etc.
Also read :- Penny Stocks of Tata Group 2022
5. Tejas Networks :- The company has facilities located in India with four sales offices and 15 support centers across the country, enabling it to provide the highest level of customer support. Its products have been used by leading telecommunications operators in India, such as Bharti Airtel Limited, Tata Communications, Aircel Limited and Bharat Sanchar Nigam Limited, with which it has long-standing relationships. In addition, major public sector services such as Power Grid Corporation of India, RailTel Corporation of India, are its customers.
The company designs, develops and sells highly efficient and cost-effective products for telecommunications service providers, Internet service providers, utility companies, security companies and government agencies in more than 60 countries. These products are used to build high-speed communication networks to carry voice, data and video traffic from fixed lines, mobile networks and broadband networks over optical.
Also read :- Greaves Cotton Share Price Target 2022, 2023, 2024, 2025, 2030
6. Sterlite Technologies :- The company's business activities include the production of communication cables. It has headquarters in Pune, 8 production units throughout India and 10 sales and marketing offices in India, China, Thailand, Russia, U.K. and South Africa. In India Sterlite is a market leader. It sells through its telephones and energy products in many countries, as a result of which its export account accounts for about 30% of the company's revenue.
The company is a leading provider of digital networks. Expand its portfolio to produce and supply Optical Fibers, Fiber Optic Cables, Power Transmission Conductors, Aluminum & Alloy Rods, Copper Telecom Cables, Structured Data Cables, and Customer Premise and Cable Accessories. It provides products in various fields such as communications, defense, oil and gas, railway, roads, energy, aviation and broadband.
Also read :- Top 5 Bonus Paying Stocks In India
Conclusion
I hope that after reading our Top 5g Companies You Can invest in India  article, you must have got an idea in which direction the growth of the company is likely to go in the coming years. If you still have any question related to this article in your mind, then do not forget to tell in the comment. Stay tuned to Market in India to stay updated with such important information related to share market.